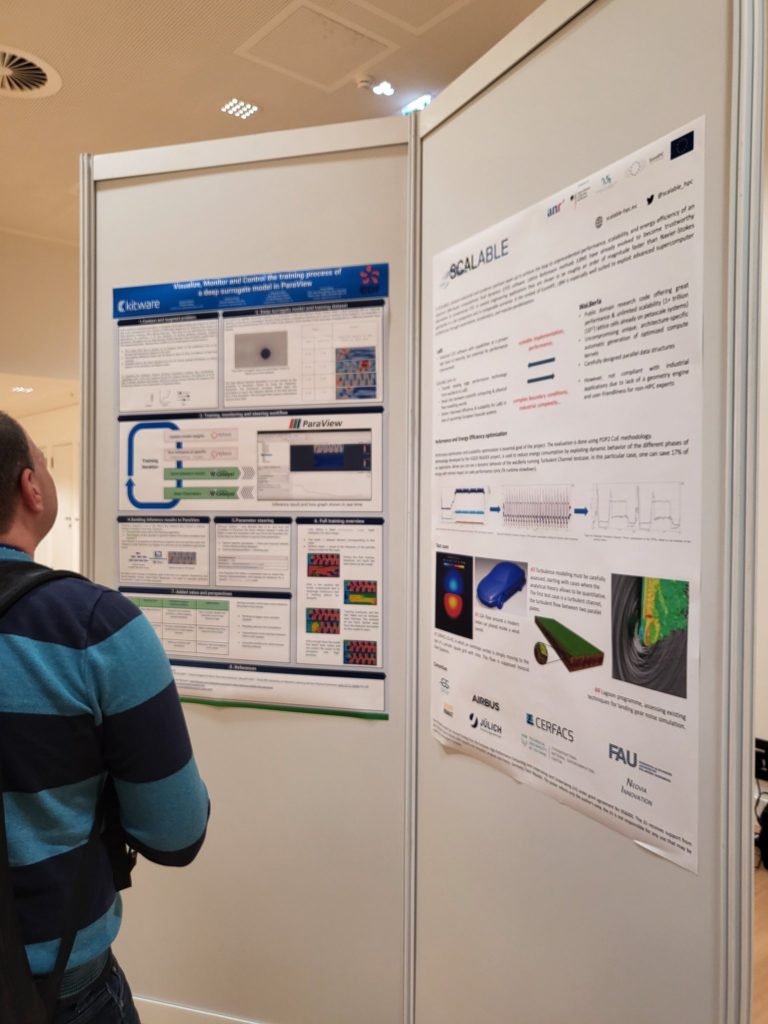 SCALABLE was present at ISC High Performance 2022 (ISC22) thanks to our partner IT4Innovations National Supercomputing Centre, VSB – Technical University of Ostrava.
ISC is an international conference and exhibition that fosters the growth of a global HPC community of technology providers and users. The conference was held from 31 May to 02 June in Hamburg, Germany, for its return after two editions held virtually due to the pandemic. A perfect opportunity for the European community to come together to exchange visions, ideas, and the latest developments in this constantly-evolving field through a wide variety of tutorials, presentations and workshops.
During the event, the SCALABLE project was displayed on our partner IT4I booth, where various stakeholders from industry and academia could learn more about our consortium and recent updates. A SCALABLE project poster was also displayed in the exhibition hall, for all the attendees to consult the latest achievements of the project, and presented during the conference's poster sessions thanks to the partners who attended.