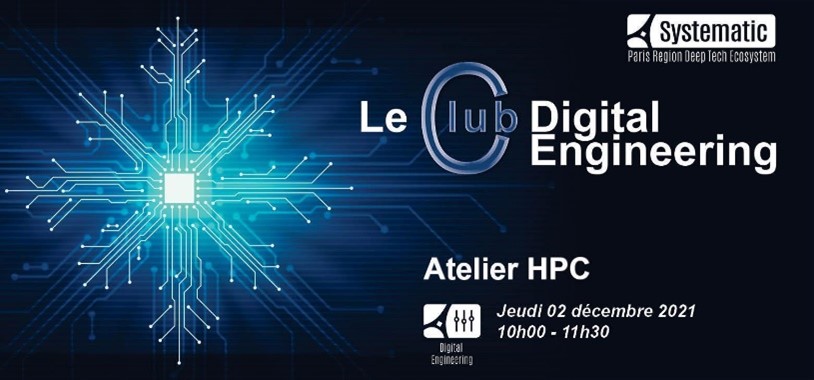 SCALABLE partner and CS Group's ProLB technical director Denis Ricot was invited to Le Club Digital Engineering's HPC workshop, which was organized by Systematic Paris-Region on 2 December.
The purpose of this HPC Club is to illustrate the current evolutions of the HPC field, both in terms of technology and usage, through the presentation of concrete industrial examples and to present the related major initiatives launched at the European and global levels in order to better benefit from future opportunities that may arise.
During the 2-hour workshop, Denis Ricot first presented the SCALABLE project's approach, chosen test cases and objectives for the next year, before joining a discussion session along with the other speakers from ATOS, CEA and ETP4HPC.
For more information about this workshop, click here.